There's something a little magic about ladders … which is strange since they are such a utilitarian and commonplace object. Of course the Vintage Timber Ladders we have at quintessential duckeggBLUE are really too lovely for just utilitarian purposes and certainly not something you see everyday!
Sourced in England and France our selection of ladders are perfect for display in the home which Vintage Timber Ladders seem to naturally lend themselves to.
But before we talk display tactics lets return to the magic of ladders for a minute…
Did you know that one of the first paintings of a ladder is a rock painting of two people trying to reach a wild honeybee nest to harvest honey?
Did you know that many of advancements in construction of ladders were for the purposes of storing (and reaching) books by European monks?
Did you know that when John Lennon and Yoko Ono first met it was at her art exhibition where he climbed a ladder which had a message at the top saying "Yes"… See we told you they were a bit magic!
And apart from being a little magic, ladders are also extremely photogenic (have you noticed how many ladders they use in fashion shoots!)
With all this going for them, it's no wonder that ladders can be used as a fantastic display tactic in the home.
They are perfect as shelving or to hang and display objects and lights, they are also a favourite in bathrooms to hang linen and towels …
They are great in kitchens and living areas to reach high storage areas and shelves …
They're gorgeous in gardens to display pots and in the home to display magazines, shoes, scarves….and the list could go on!
We currently have a great range of ladders in store today including…
this gorgeous and unique Pine A-Frame Step ladder
This absolutely stunning Large Vintage A- Frame Step Ladder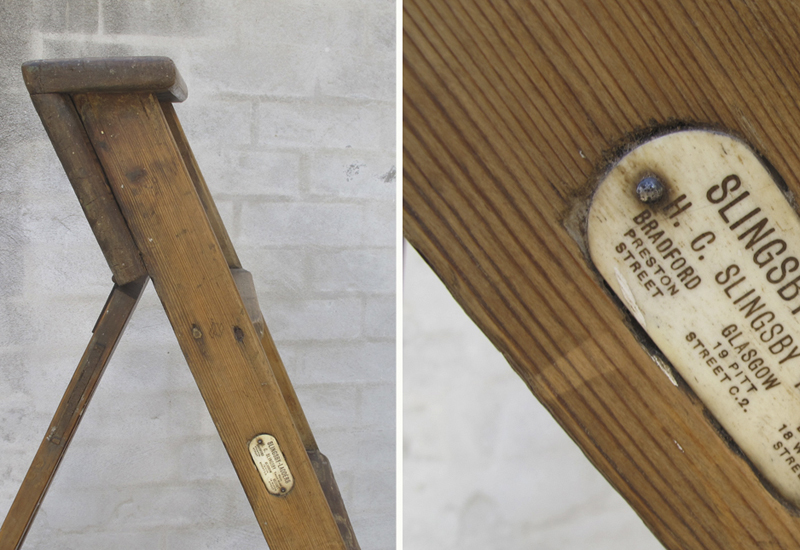 A classic English Slingbys Ladder
As well as a large collection of Antique and Vintage Step Ladders in a great selection of sizes and shapes. A ladder for every occasion! Do visit in store today to choose your ladder or maybe just here for another look!
---